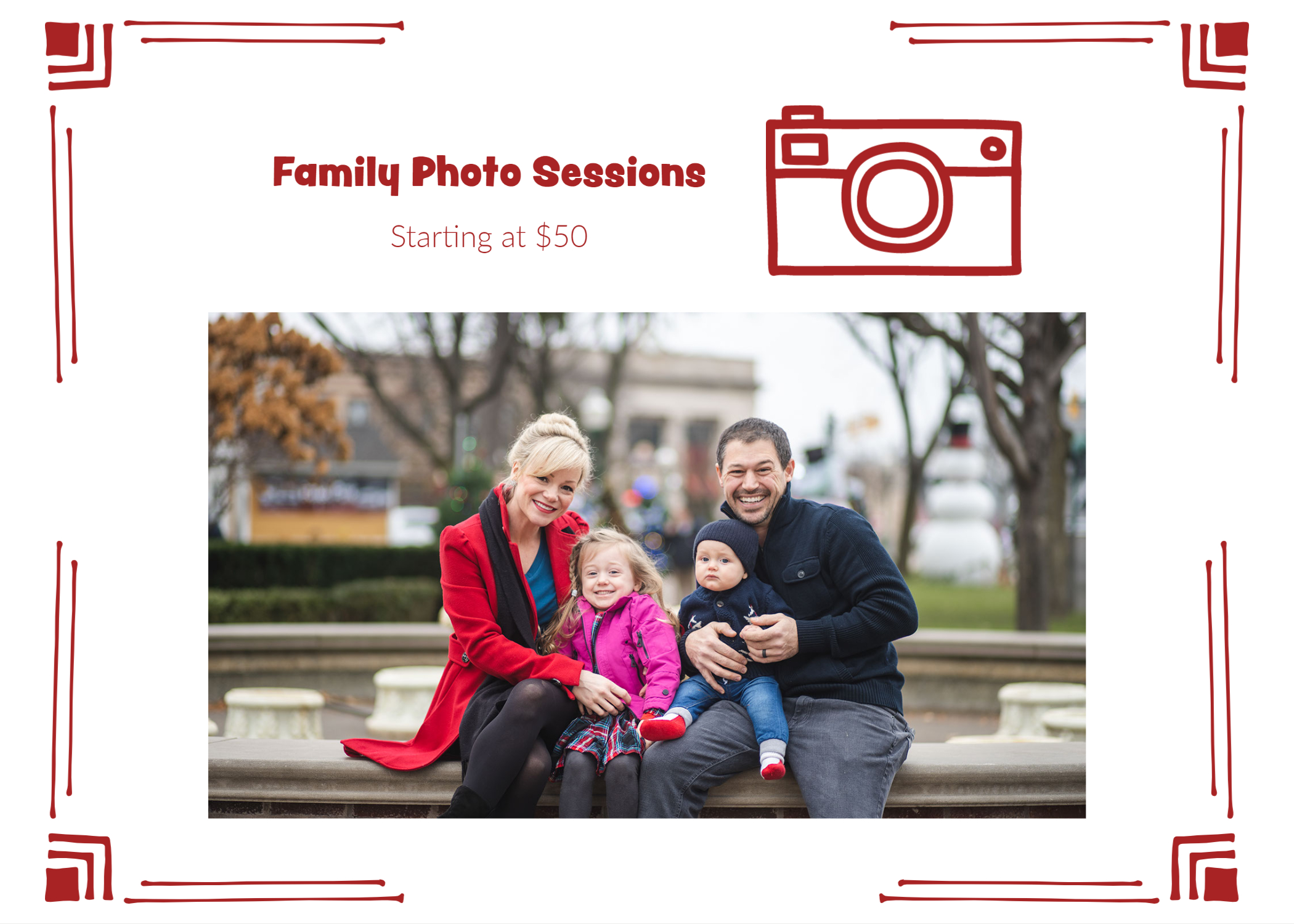 Our award-winning photographers specialize in family portraits, headshots, lifestyle and of course wedding photography sessions. We capture people during the moments that matter most.
People and families are what we do. That's our true specialty. We would be excited to get to know you.
Capture and preserve your families history with professional photography and print services.
There's no better time than now to book a photo session.
Book your session by clicking the button below or calling 734-365-4293
We are here for you!
Book Now